We all learn something from every relationship we've ever been in. However, twin flames are often considered one that will teach us the most. Meeting your twin flame is known to be one of the most powerful soul encounters a person can ever experience. However, how do you know you've found your twin flame? It's a connection like no other, so there must be some signs, right? In today's blog, we'll go over 7 signs you've found your twin flame and how it differs from a regular romantic relationship.
1. WHEN YOU MEET, THERE'S INSTANT RECOGNITION
When you first encounter your twin flame, you'll experience an intense sense of attraction, recognition, and longing. They'll feel unexplainably familiar, similar to a home. Even without having met each other, you feel an intense bond that's hard to explain. This initial connection can be almost compared to love at first sight. However, unlike love at first sight, this attraction is usually not based solely on physical or verbal attraction. Instead, you feel like you've "come home" or completely understand that person without having a conversation with them.
2. YOU'RE REALLY SIMILAR TO EACH OTHER
You and your twin flame may find that you're similar in many different aspects. You may find having similar values, interests, and past experiences. In the areas you're not similar, you'll notice that your differences complement each other. You can compare this to Ying Yang. For example, your shadows will be complemented by their light, and vice versa. Because twin flames mirror each other, you'll see how these contrasts will balance each other out throughout the relationship.
3. THE RELATIONSHIP FEELS MAGNETIC
From the moment you meet to the present, you feel intensely drawn to them physically. Whether they're near you or apart from you, you have a strong desire to be near them. It feels like their energy is with you, and you want to get closer.
4. THE RELATIONSHIP IS TUMULTUOUS
While people may expect a twin flame relationship to go smoothly, it's actually not always the case. In fact, being with a twin flame is like being constantly confronted by yourself—and it's not always the part of yourself that you like. While it can be really challenging, it will promote major growth for both of you.
5. THE RELATIONSHIP IS VERY INTENSE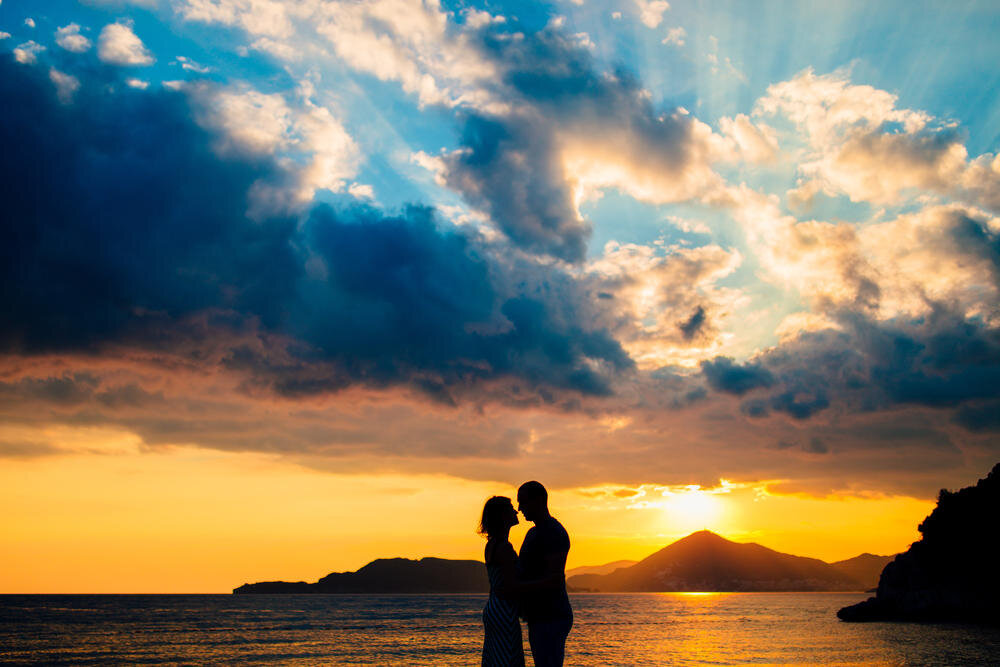 Twin flames relationships experience a definitive emotional charge. They develop quickly since they already feel so familiar with each other. While many people think that twin flames are similar to soul mates, it actually is not. Twin flames feel a connection at a soul level. This makes the relationship more passionate and intense. The biggest difference between a twin flame and a soul mate is that twin flames are two halves of one whole. A soul mate, on the other hand, can be thought of as being cut from the same batch. While you may feel very close, you aren't the same soul.
6. YOU KEEP COMING BACK TO EACH OTHER
"The chase," also called twin flame separation, is a big part of many twin flame relationships. This is where someone walks away. It may be out of fear, confusion, anger—you name it. But they often come back. It could be days, months, or even years, but you'll eventually find your way back to each other.
7. YOU HAVE ALMOST A PSYCHIC CONNECTION
You and your twin flame will often find yourself communicating with just a glance. You know what each other is thinking. You may even feel each other's emotions and symptoms. Your connection is so deep that verbal communication isn't always necessary to understand each other.
Twin flame relationships are incredibly intense, powerful, and also really rare. Finding your twin soul is difficult, but not impossible. At Third Eye Psychic, we can help you identify whether you've found your twin flame or not. We can give you specific details on relationships and advise you on what direction to take your love life. We can also provide guidance on how to mend or restore a broken relationship. Let us help you find your twin flame! Give us a call at (626) 714-7740 or click here to schedule an appointment.