Sometimes things happen that get us wondering about our current or past relationships, and we feel the need for outside help or insight. Maybe we need clarity, a different perspective, or guidance on moving forward in our relationships. Whatever the reason, millions of people turn to psychic readings to help understand love and relationships. Maybe it is time that you do too. Here is a list of 8 reasons to get a love and relationship reading when you have questions or doubts.
1. Provides Clarity About the Bigger Picture
Sometimes details can get in the way when it comes to relationships. Before you know it, the small things that might not have mattered before become the big things that disrupt your entire relationship. During a psychic reading, you can get clarity on the bigger picture of your life and relationship to focus on the important things that matter to you and your partner.
2. You Can Learn More About Yourself
Questions about how well you know and love yourself may arise, and if you don't know and love yourself, how can someone else? The psychic reading you choose can lead to learning more about yourself. Sitting down with a tarot card reader, astrologist, or numerology reader can lead to discovering more about yourself and how your personality can help when you're looking for love or nurturing a current relationship. This self-discovery can give you both a higher purpose and a sense of confidence moving forward.
3. Helps You Identify What You Want
Speaking to an online psychic reader can help you better identify what you want regarding love and life. Knowing what you want from your future relationships can help clarify if the person you're spending time with is genuinely in sync with you. This practice also helps in improving your self-confidence. You can learn what matters to you and how to convey those things to your other half with total self-assurance.
4. And What You Don't
The other side is learning what you don't want. Knowing and identifying what you do not want can help you see the truth about your current situation. In many ways, what you don't want is even more important for love and relationships. Are you currently settling in your relationship? Are you unsure if you and your partner are truly compatible for a lifetime of love? A psychic reading can help center your thoughts and reveal the truth and ultimately help you make the big decisions in life.
5. Reveals Your Hidden Intuition
Everybody has intuition; it's just easier for some to access. Online psychic readings can help you tap into your intuition and help reveal your true gut feelings about a person or a situation. A palm reader, tarot professional, or a medium can help you access your intuition and get to the bottom of any unanswered questions.
6. Reveals Options You Haven't Considered
It's not uncommon to delve into the deep questions during a psychic reading. A psychic reading can often reveal life and love options you haven't considered yet. Maybe the reading reveals that you've been feeling trapped in a relationship or don't know what to do about the relationship you feel trapped in. If you're sick of searching for love and feeling like it will never happen, the right reading can provide new options and opportunities that might give you a whole new perspective to consider. Once you are made aware of all of the potential opportunities surrounding you in everyday life, you can do anything.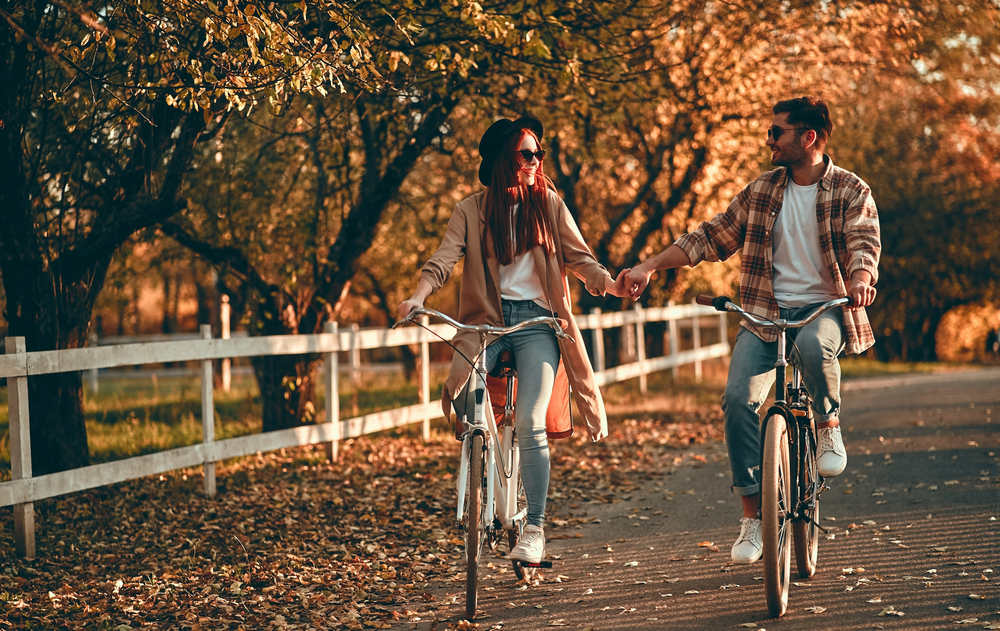 7. Provides Deeper Insight for Improving Current Relationships
If you're struggling in a current relationship, a reading might be able to provide some deeper insight into how to improve the relationship. A reading looks at your personality traits and compatibility to help you work through the strains in your relationship. The reading could also reveal that secret thing you need to help your love bloom even more or help with the issues arising in your relationship. The fresh perspective a psychic reading provides might enlighten you more than you thought, helping you make sense of problems and help you to explore new ways to correct those problems to improve your relationship.
8. Encourages You to Drop the Past and Embrace the Present and Future
Closing the past and getting guidance about what's happening now is often the best first step in reaching your destined future. Consulting a psychic can be a great way to finally get closure about your past. Putting an end to certain fears or worries from past situations can help bring you into the now and focus on all the potential positives your future self will experience.
A Love Reading with Third Eye Psychic
A love and relationship reading can benefit you in countless ways. When questions arise about love and your current relationships, guidance in navigating them can be very helpful. A psychic reading can provide insights and reveal options you're missing or might not have considered. When you're ready to get your love questions answered, award-winning psychic Evelyn from Third Eye Psychic can help! Schedule a psychic reading today by calling us at (626) 714-7740 or by clicking here to schedule an appointment.